In summer 2021, while I was spending a few days in Berlin, I received a beautiful email from the PR manager of the organisation "Frauenwerk der Nordkirche" – Inke Pohl. This is an organisation from the Northern German Protestant Church that actively supports female empowerment, gender equality and diversity through different trainings, events and collaborations on group and individual level.
The PR manager wrote me that every year, they choose the painting of one female artist from Northern Germany to be displayed on their annual program. This yearbook which will be distributed in Protestant churches across Northern Germany and their partner organisations for the whole year. An edition of 10.000 printed pieces! And of course publication on their website. She had come across my work and offered me to be the female artist of their annual program 2022. She and her team genuinely loved my artwork, and saw the perfect match with regards to our mutual passion – feminism.
I was very touched by her words and just wondered if they had seen my paintings – let's say not all of them are what you would traditionally associate with the church. She agreed that some of the paintings were too "expressive" for their purpose, but that particularly my works on feminism and colonialism had caught her attention, since women in colonialism will be a focus topic of the Frauenwerk der Nordkirche in 2022. So I said yes! 🙂
I am very grateful that Mrs Pohl reached out to me and offered this beautiful cooperation. I wholeheartedly support their purpose and am happy that my artwork found this kind of recognition. During 2020 and 2021, I also started working on abstract paintings and enjoy that too, but my feminist pieces are the ones that are the dearest to my heart.
If you want to have a look at the final version of the annual program, here it is: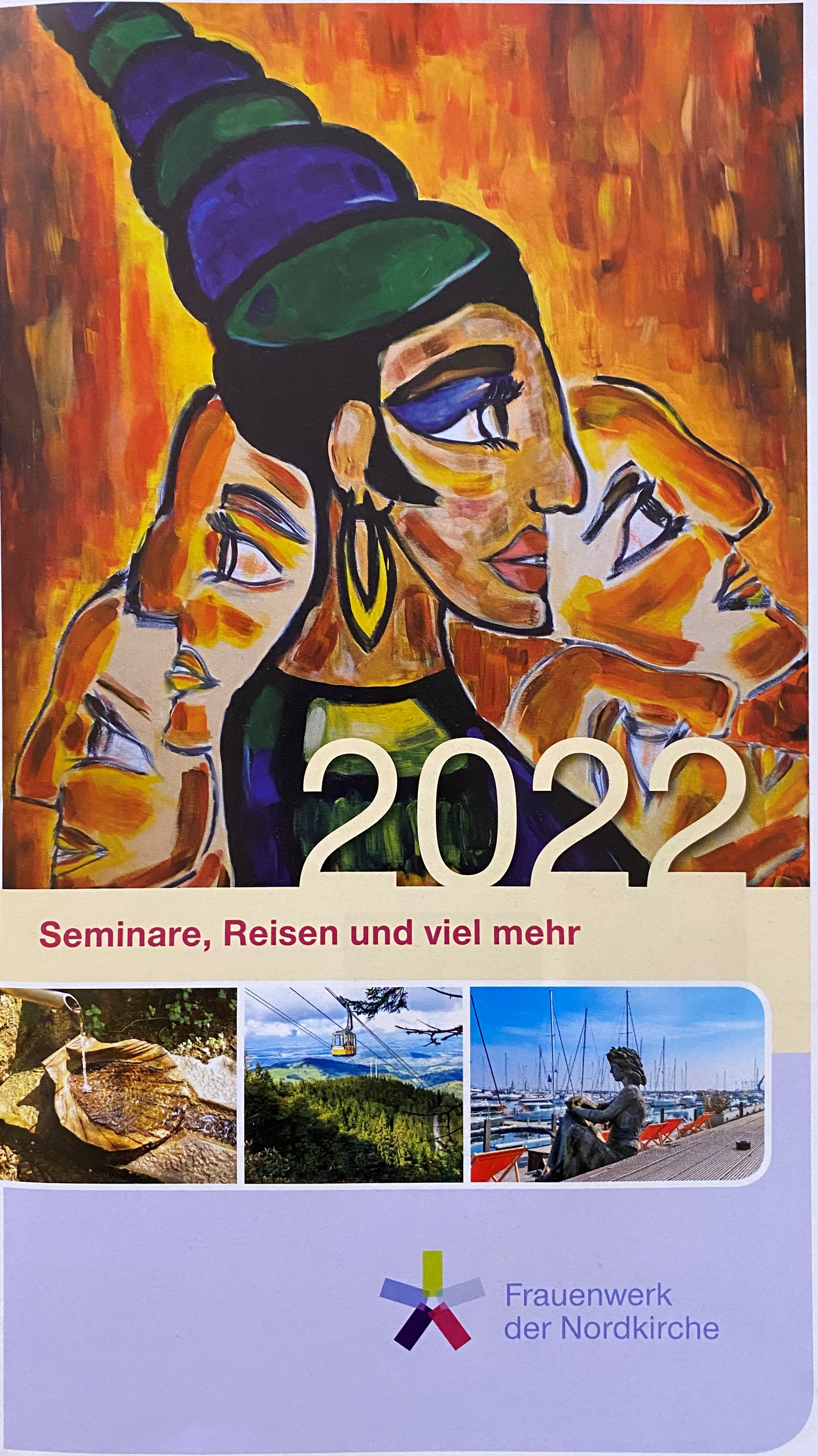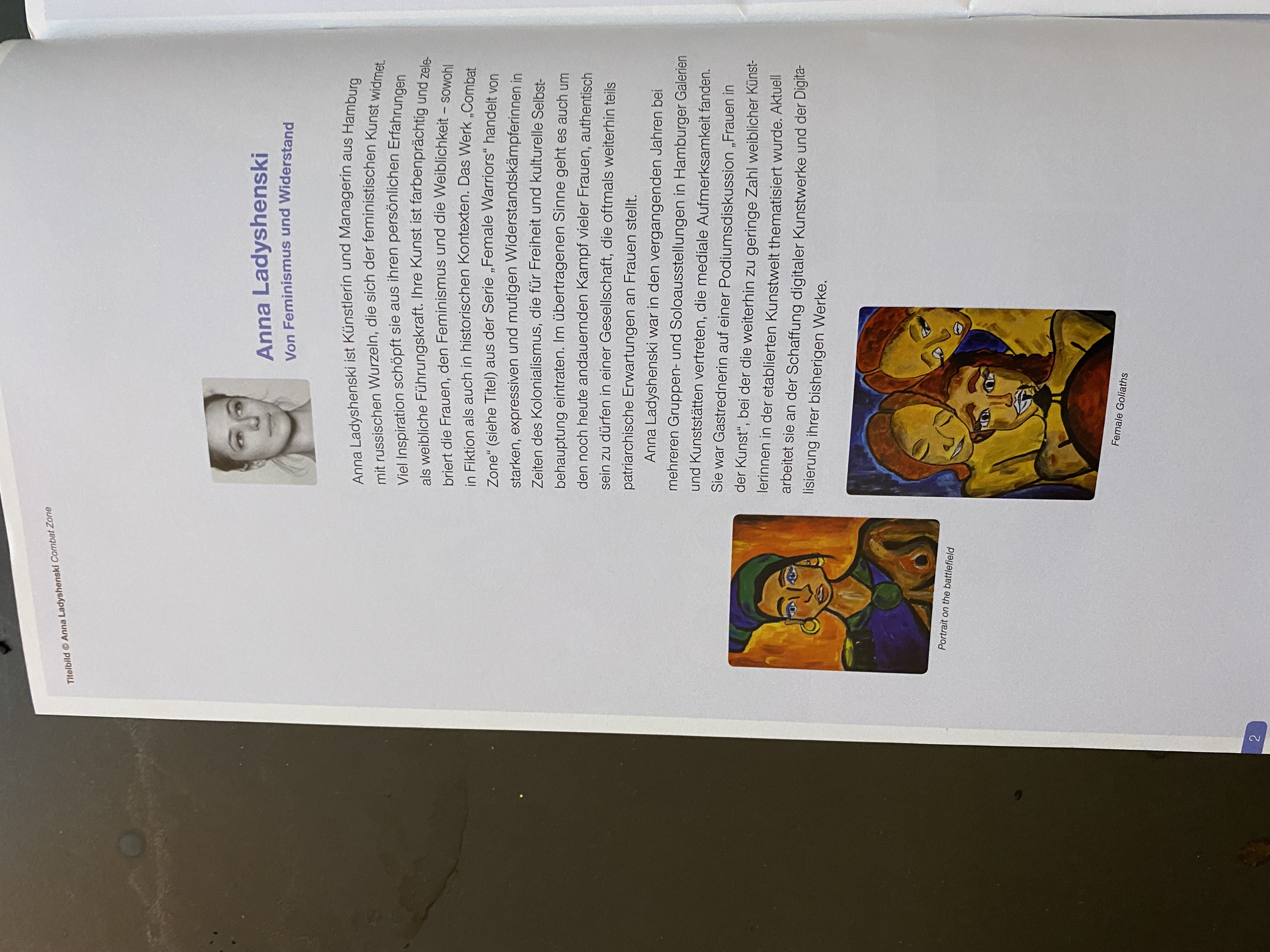 If you want to know more about the Nordkirche and their work to support women, check out their website: https://www.frauenwerk-nordkirche.de/